Nia D Thomas
LLB, MSc.  Doctoral Research Student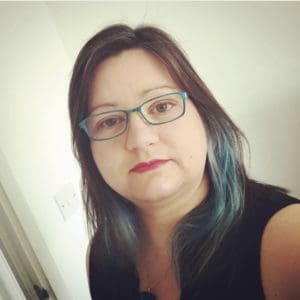 I'm a research student at the University of South Wales studying a
doctorate in business administration.
My area of interest is the relationship between self-awareness and leader effectiveness and how this changes across different job levels across the Welsh public service.
My interest in self-awareness in the workplace has developed over many years.  I stumbled on an old note book when I started studying for this DBA and saw notes from 2010 talking about workplace behaviours.  At the time I was interested in the behaviour of managers towards their direct reports.  The note book also had a page containing the costs of the DBA at the University of Glamorgan for 2009-10, the precursor organisation at Pontypridd to the University of South Wales!
The thesis for my Masters degree focussed on 'like and leadership' and whether leadership and likability have the same characteristics.  Reflecting on that now, I think it demonstrates a burgeoning interest in workplace behaviours.
I began my professional working life in an NHS trust.  I had finished my undergraduate degree in Law and Japanese in Cardiff and over the long Summer holiday decided to get a part time job.  I went along to Office Angels and found myself working as a receptionist/administrator in an NHS trust.  I really enjoyed the role and decided not to pursue a career as a solicitor.  I was quickly promoted and worked in NHS trusts in Cardiff, Bridgend and Gwent.  I then worked across the whole of Wales for the National Leadership and Innovation Agency.  From there I moved across to local government in Torfaen and then onto Rhondda Cynon Taf Council, where I worked for over 7 years and saw significant change in my department, the organisation and Welsh local government organisations.  I now live in London and work in Strategy and Planning at Great Ormond Street hospital.  I think self-awareness is becoming more important and interaction in the workplace is key to making organisational change a success.