Soft skills is a real contradiction in terms! Soft skills are the most difficult to acquire and by calling them 'soft skills', we don't convey just how difficult they are to develop.
Two weeks ago I put out a poll seeking ideas for a better term than soft skills and this is the result, people voted for:
RELATIONAL SKILLS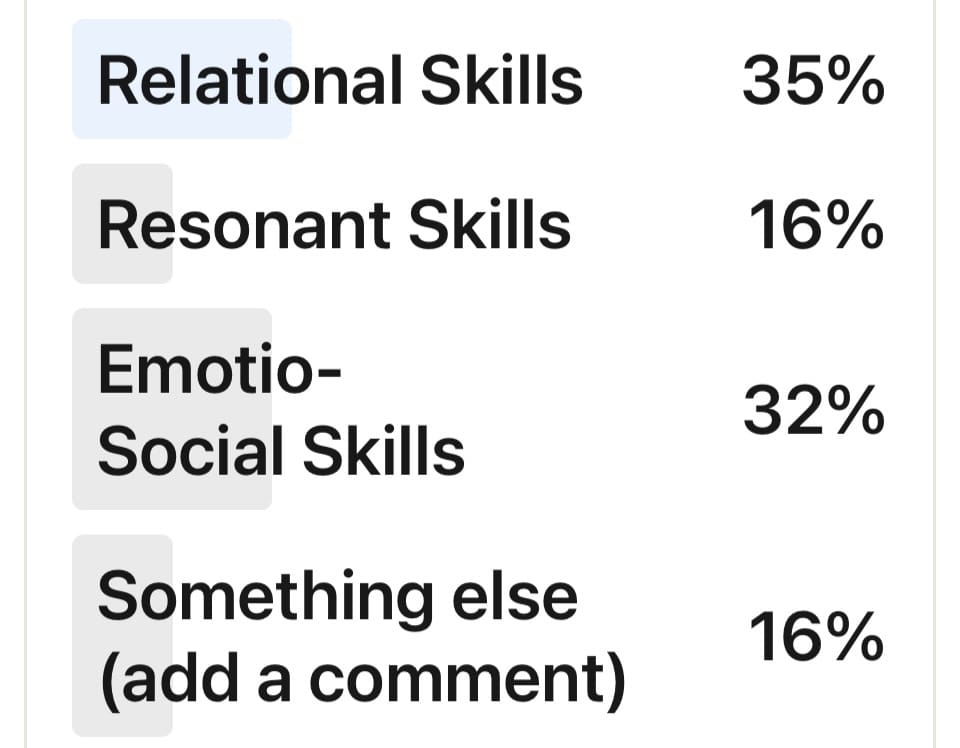 Strangely, I discovered two other pills asking this same question live at the same time, and a number of different posts. These are some of the suggestions I found across LinkedIn and ideas the people posted in comments to my poll.
Behavioural attributes
Core qualities
Crucial characteristics (Jordan Gross)
EQ indicators
Essential qualities (this top of Jordan Gross's poll)
Foundational skills
Human skills (Simon Sinek)
Human technical skills
Intangibles
Interaction intelligence
Inter and intra personal skills
Non-negotiable (Jordan)
People practices
People skills
Power skills
Real skills
Response versatility
Thank you for your contribution. I think it's quite a list!!
Language is always evolving. I look forward to hearing what the new common terms are for soft skills!